Our Mission
Supplying quality, plant-based ingredients to the food industry's innovators & leaders.
The food business is evolving and moving faster than ever. Consumers are demanding more plant-based food options and rightfully so. They want to eat healthy and commit to sustainable food ingredients to preserve our planet for generations to come. Green Boy helps food manufacturers fulfill this increasing demand by supplying the highest quality NON-GMO and Organic food ingredients on a global scale.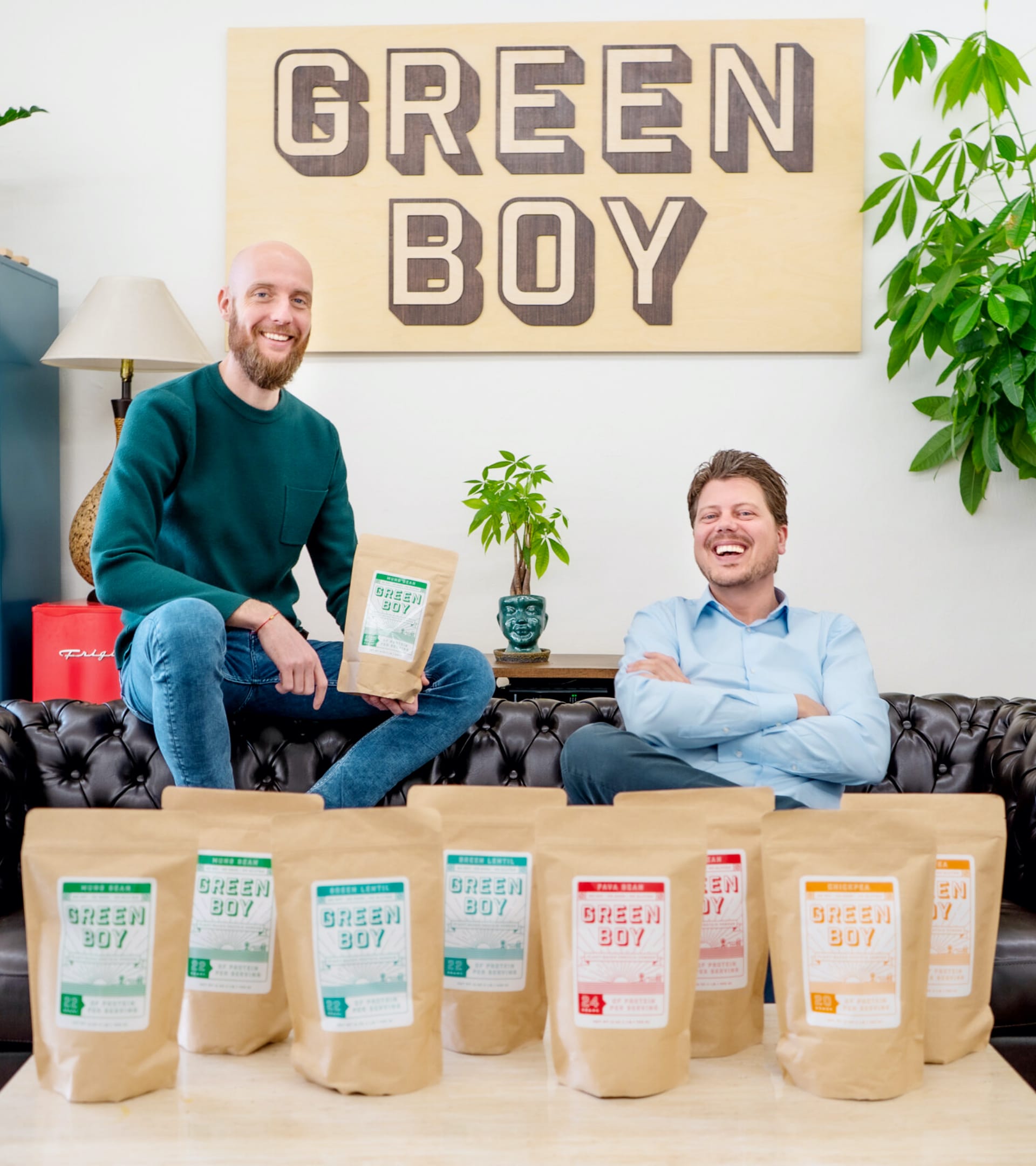 Milestones
A young company growing fast.
Green Boy was founded in 2016, and has been unstoppable ever since. Here are a few of our company highlights.
Aug 2016
Our inception. Green Boy was founded by Peter van Dijken and Frederik Otten in 2016 simultaneously opened up offices in Amsterdam and Los Angeles.
Dec 2018
Opening of an office in Hong Kong for quality control and support for imported ingredients out of Southeast Asia.
Jan 2020
Green Boy acquires Sweet Nature Inc.— a non-GMO, organic syrup distributor and supplier in the U.S.
Apr 2020
Green Boy launches Green Boy Products, a retail line of single ingredient, plant-based protein powders.
Sep 2020
Green Boy launches Plant-Meat Protein™, a plant-based protein for plant-based meat for the food industry.
Feb 2021
Green Boy opens up an office in Sydney to supply the Australian market with a focus on plant-based proteins.
Our Team
Meet the people who make Green Boy Group run smoothly.
Join us
Interested in joining the team? See our open positions.
View Careers